Your #1 source for licensed products.
IN HOUSE DECORATING
MUSTANG has always invested in the vertical solution to control our quality and manage lead times. Our inhouse decorating includes state of the art equipment for laser etching, digital printing and cutting, heat transfer applications, embroidery, sublimation and screen printing.
MUSTANG WHOLESALE
MUSTANG makes it easy to order product with our online wholesale shop. Customers can purchase when it's convenient for them. Open 24/7 and integrated with our manufacturing software, orders are processed seamlessly. All required product information such as images, upc codes and product descriptions are in place.
MUSTANG NEWS
Stay up to date with MUSTANG by subscribing to our news. Whether it is new products, services or employee community activities.
Virtual Tour
Take a quick tour of our facility. See who we are and a little bit of what we have to offer.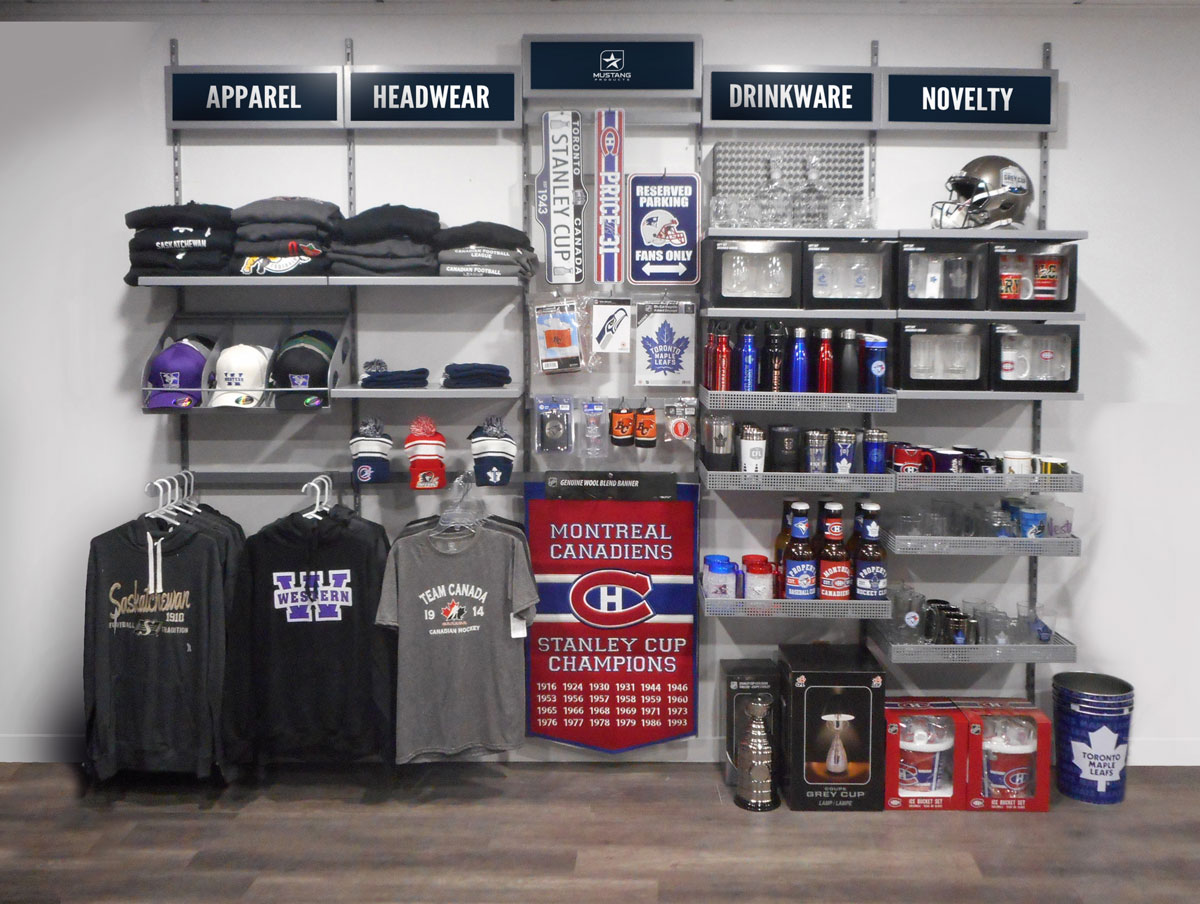 We make it easy
Whether you are a retail account or looking for some high end corporate gifting, MUSTANG has the solution. Our products help build your brand. We help maximize your selling potential by creating product collections that resonate. Our coordinating collections make it easy to choose graphics, and colors that look great on display and drive sales. MUSTANG will also planogram your retail space to make sure that you maximize your retail opportunity.
We design exclusive products based on current market trends. Manufactured with the utmost attention to detail, these products are then decorated with graphics to put it all together.