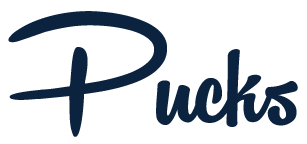 AT MUSTANG WE pride ourselves in being a forErunner in Officially Licensed collectible pucks
Experience the touch and feel with our 3D Engraved Pucks. With availability in all 32 NHL teams. Artwork is designed and manufactured with relief throughout that adds a certain 'je ne sais quoi' to your collectibles that you won't find with just a regular printed puck. All Mustang Pucks are of the souvenir/collectible variety and NOT meant for game or recreational use. All of our pucks are made and decorated in Canada and ship world wide.
MUSTANG BRaNDED PUCKS
All of our collectible pucks are made to the high standards of the leagues and teams that will eventually display prominently on them.
3D ENGRAVED PUCKS
We have developed a process of decorating our pucks that give them a unique 3D Engraved effect that gives our pucks an amazing look and feel.
COLLECTABILITY
Our pucks are designed with the true collector in mind. We cater to the puck lover in all of us and strive to deliver pucks that any collector young or old, would want to proudly display for years to come.